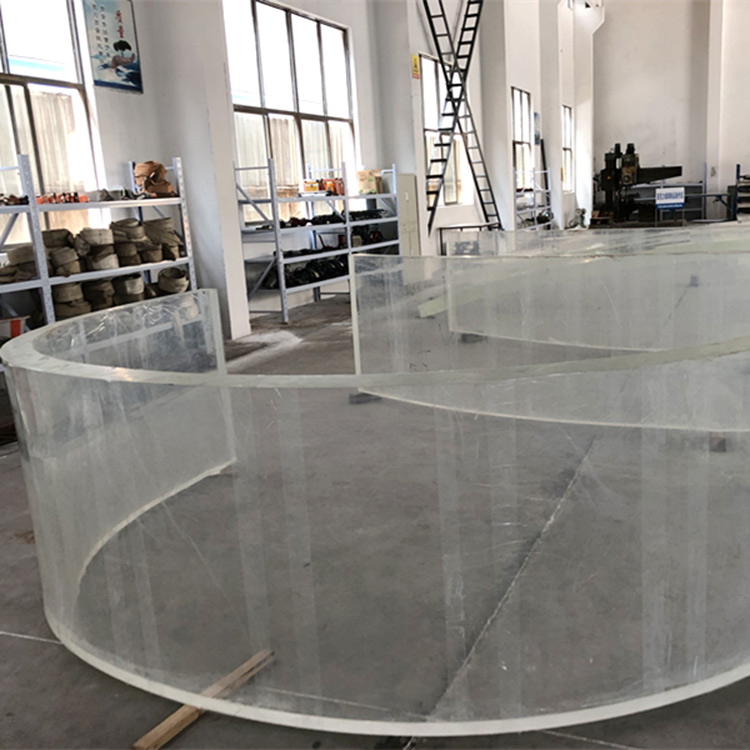 Quick Details
Place of Origin:Shanghai, China (Mainland)
Brand Name:Zunhai
Material:Acrylic
Thickness:20-500mm
Size:Customized
Color:clear,Customized
Unbreakable:Transparent
Raw Material:100% Pure Imported Lucite.
Inside/Outside Use:UV Coating Protection
Proper Use:Temperature should be between 0°C and 40°C.
Applications:Underwater Windows,Pool Windows,Luxury Pool,Luxury Lifestyle..
Warranty:10 years
Light transmission:92%
Compressive strength:123MPa
Density:1.2kg/cm3
Acrylic curved sheet plexiglass
Zunhai plexiglass has become a large integrated factory involving the production .Process and installation of acrylic glass.Leyu has accumulated rich experience through the 20 years' research and exploitation .Now .With the capacity of producing super thick acrylic sheet.The company has a complete range of specifications .Which can supply the Acrylic sheets of various shapes with anavailable thickness from 20mm to 500mm .
Features
1.Color is transparent(clear) and high brightness
2.Strong plasticity can be easily shaped and processed
3.High resistance of pressure and strong shock resistance(16 times as strong as ordinary glass)
4.Easy to maintain and clean.It can be scrubbed with soap and soft cloth .
5.MOQ:500KG
6.UV resistance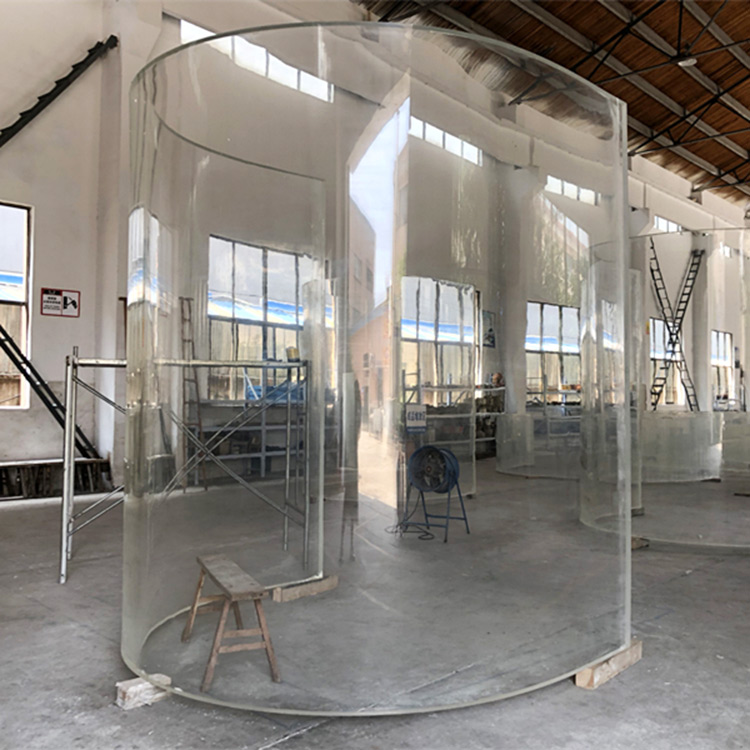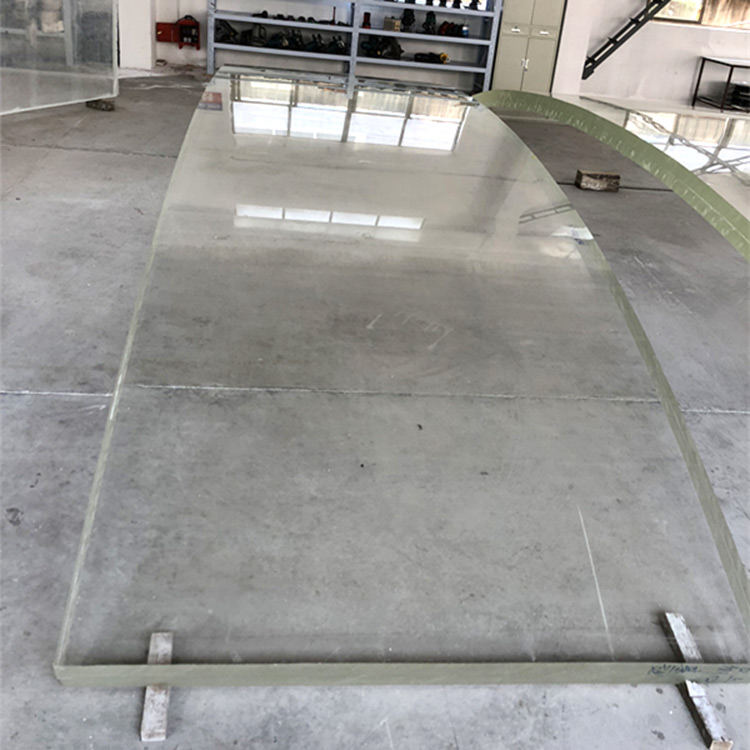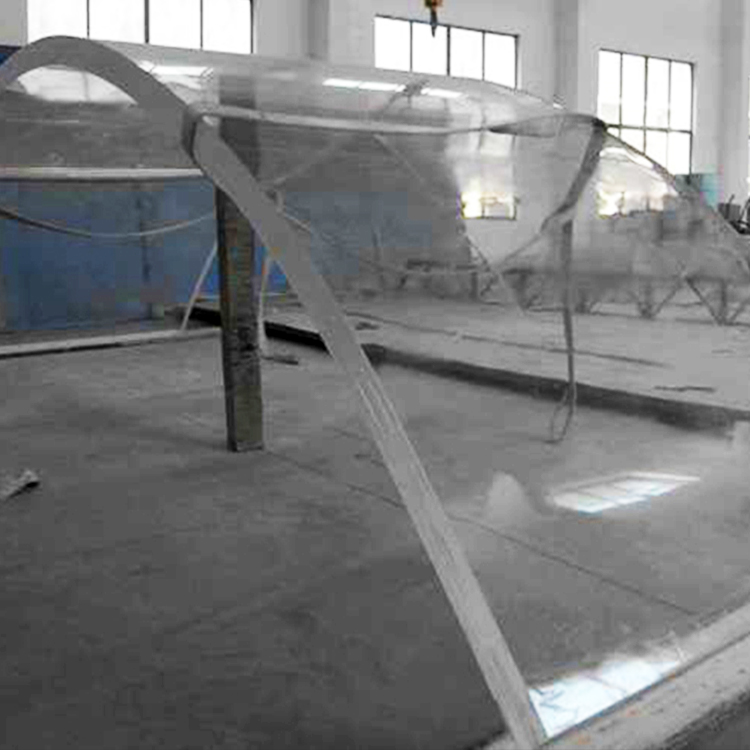 Besides acrylic sheet and aquariums, Leyu Plexiglass is also professional in undertaking the following project:
Oceanarium Project
Swimming Pool Project
Underwater Hotel Project
Underwater Restaurant Project
Underwater Landscaping Project
Super Large Ecological Aesthetic Aquarium Project
Super Big Window Project
1. Panorama Window
We use imported raw material to produce all acrylic panorama window, and adopt bulk polymerization, with good translucency and high compressive strength.
2. Tunnel Project
Zunhai Plexiglass had finished more than ten tunnels in domestic and abroad, including 90°,180°and 270°. Tourists feel as they were right on the scene with Multi-Angles.
3. Waterscape Long Corridor
The long corridor is installed with 100 pieces of acrylic sheets. When ramble in corridor, people can get a very unique interior feel.
4. Underwater Cafe House
This project is located at seaside with six large scene windows. People can enjoy a wonderful seascape in the house.
5. Overseas Projects
Recent three year, Zunhai Plexiglass has exported products to Southeast Asia and Arab Countries; we also have started to undertaken oceanarium project.
6. Jellyfish tank
Jellyfish is the richest spiritual marine life. Jellyfish with its own unique charm to attract a large number of tourists, therefore, jellyfish are very popular in Aquarium and luxury hotel.
Zunhai plexiglass has always design and produce a wide range of shaped acrylic tank in accordance with the characteristics of jellyfish, In 2009, Our factory produced more than 60 acrylic jellyfish tank which sold to Southeast Asia
7. Waterscape Hotel
Waterscape Hotel adopts acrylic replaced with concrete wall, visitors like in the sea; they can appreciate the colorful corals, different pattern of fishes. This projects is an overseas project of leyu plexiglass, it took about six months from the production of acrylic glass to the installation. The staff won the high reputation with a strict working attitude and unity of style.
8. Acrylic Swimming Pool
Acrylic swimming pool has become an essential leisure place of luxury hotel. In recent years, Leyu Plexiglass has taken a number of domestic swimming pool projects. From production of acrylic swimming pool to installation, we accumulated rich experience.
Product details
| | |
| --- | --- |
| Color | clear,Customized |
| Unbreakable | Transparent |
| Raw Material | 100% Pure Imported Lucite. |
| Inside/Outside Use | UV Coating Protection |
| Proper Use | Temperature should be between 0°C and 40°C. |
| Applications | Underwater Windows,Pool Windows,Luxury Pool,Luxury Lifestyle.. |
| Warranty | 10 years |
| Light transmission | 92% |
| Compressive strength | 123MPa |
| Density | 1.2kg/cm3 |