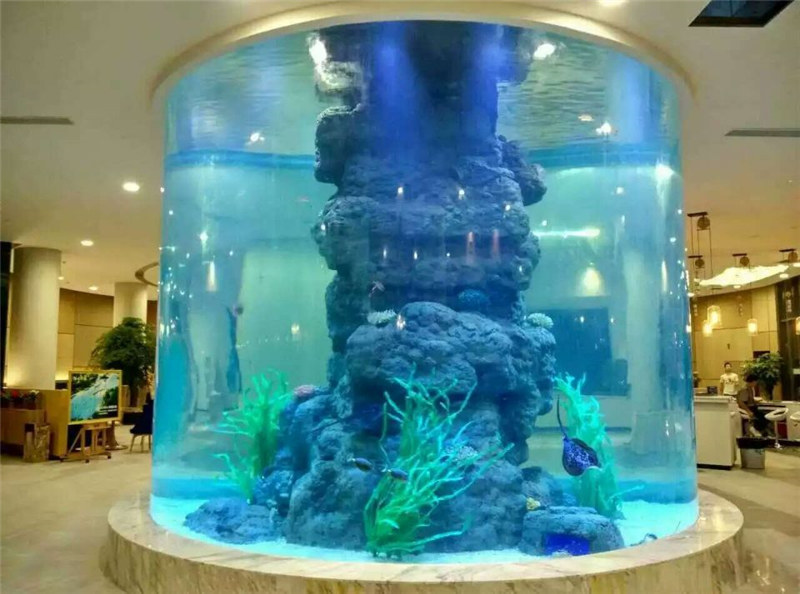 Specifications
Crystal Fish Tank
1.Color :Transparent
2.Thickness:20mm to 500mm
3.Packiing:PE film masking and KT board
4.MOQ: 500KG
Quick Details
Type:Aquariums & Accessories
Aquarium & Accessory Type:Aquariums
Feature:Eco-Friendly
Place of Origin:shanghai, China (Mainland)
Brand Name:Zunhai
Model Number:Custom
Color:Transparent(clear) and high brightness
Material:PMMA 100% imported
Quality:Good
Insulation:Excellent
Diaphaneity:More than 95%
Plasticity:Strong
Certificate 1:ISO 9001
Certificate 2:CNASL1049
Smell:Tasteless
Harm:No harm to human
Crystal Acrylic Tank
Leyu plexiglass supplies design and manufacture large aquariums with top process .Varies of shape .Including .Curved.Emarginated .Rectangle.Cylinder.Triumphal arch .L shape .Etc. In recent years .Our acrylic aquarium has been exported far to the overseas market with a good reputation.
Features
1.Color is transparent (clear) and high brightness
2.Strong plasticity can be easily shaped and processed
3.High resistance of pressure and strong shock resistance (16 times as strong as ordinary glass)
4.Easy to maintain and clean .It can be scrubbed with soap and soft cloth
5.UV resistance
Packing
Leyu plexiglass adopt plastic protective film .High quality KT board and wooden box or angle iron packing .
Payment
Term of payment 40% as advanced payment by T/T after sign contract 60% by T/T before delivery.
Besides aquarium leyu plexiglass is professional in undertaking the following project
1.Oceanarium project
2.Super Large Ecological Aesthetic Aquarium Project
3.Swimming Pool Project
4.Underwaterlandscaping project
5.Waterscape restaurant project
6.Waterscape hotel project
7.Super Big Window Project